Thanks to Iran tourism industry's growth in recent years, more investors have stepped forward to establish hotels.
Mashhad and Kish Island are two of the attractive locales for investors in hotel industry. The famous Hotel Dariush is, without a doubt, one of the pride and joys of Iran.
Considering the reasonable tour prices and easy entry requirements, more foreigners are showing interest in visiting Iran.
We've rounded up the eight of the best hotels in Iran, according to TripAdvisor Traveler's Choice Award in 2019.
The ranking is based on the reviews and opinions collected from the website's contributors over the last year.
Related:
1. Zandiyeh Hotel, Shiraz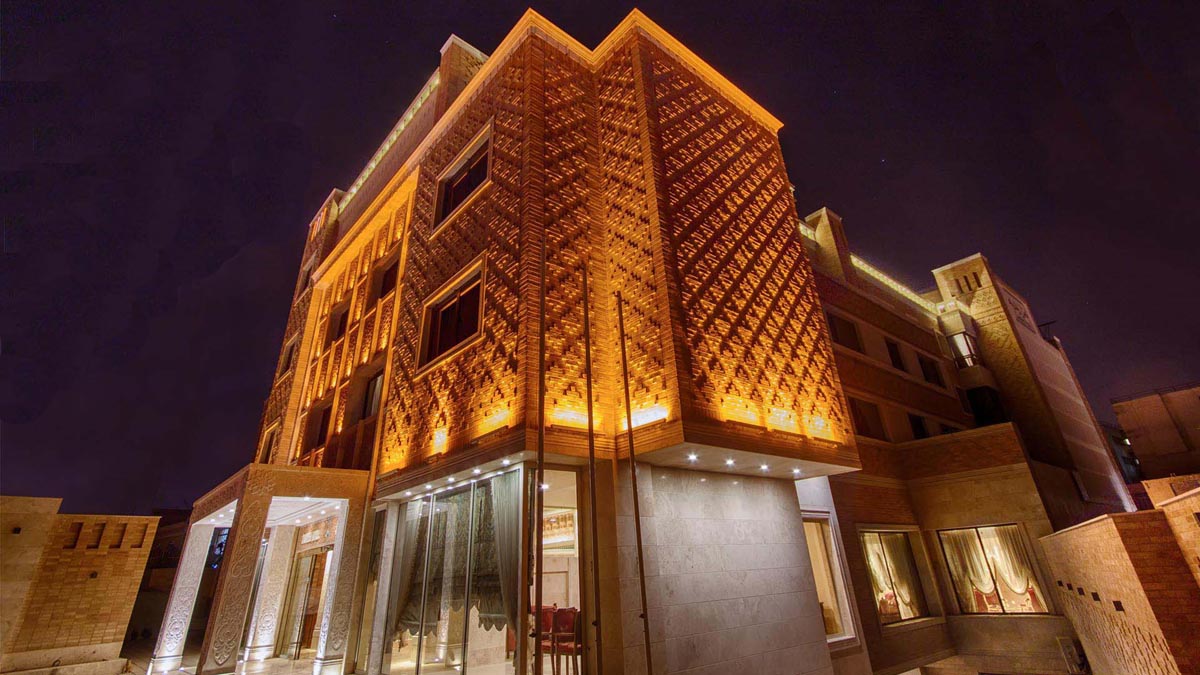 The Travelers' Choice Award named Zandiyeh Hotel in Shiraz the best hotel in Iran in 2019.
Zandiyeh Hotel is one of the most luxurious residences in Iran. Opened in 2013, the hotel offers a wide range of facilities, including traditional Persian baths.  
Located at the heart of Shiraz City, the hotel is just a few minutes' walk to the several historical sites, including Arg-e Karim Khan, Hafezieh and Sadieh.
Related:
2. Dariush Grand Hotel, Kish Island
Dariush Grand Hotel is one of the most outstanding Iranian hotels located on Iran's Kish Island. Its architecture reflects elements from the ancient Iranian civilization.
Offering a wide range of services and facilities like fitness club, tennis court, outdoor swimming pool, private diving, Thai massage, boat riding, ping-pong and paintball, Dariush has managed to create memorable experiences for its guests.
Cycling on the exclusive route, especially at night, will be a memorable experience for any traveler visiting Kish, "the Pearl of the Persian Gulf".
Related:

3. Espinas Palace Hotel, Tehran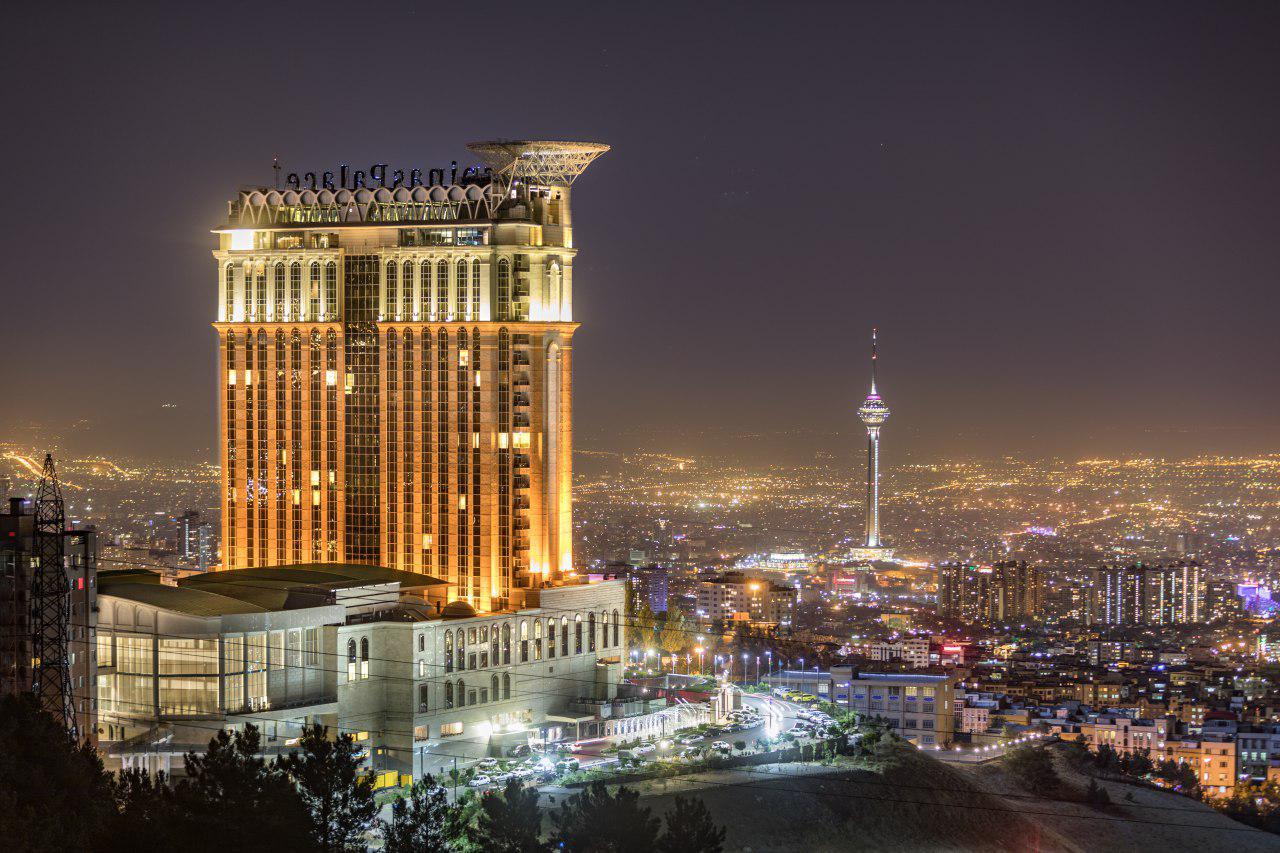 Standing proudly in the north of Tehran, Espinas Palace Hotel, a hidden gem and a peaceful heaven, exudes the elegant ambiance of a real luxury hotel.
Espinas Palace mixes the finest of the fine and thebest of contemporary modern comfort with a spectacular taste for the past.
As one of Tehran's most premium buildings with exhilarating architecture, the beautiful Palace is an imposing city landmark, which boasts a magnificent lobby, dramatic public spaces and indulgently comfortable bedrooms.
Espinas Palace Hotel is a hotel with a flair for services. A stay in the Palace is always a special time for our guests.
The Palace features all the amenities and services of a luxury five-star hotel coupled with attraction and a unique feel-at-home atmosphere.
4. Niloo Hotel, Tehran
Niloo Hotel is a well-appointed residence located in one of the most decent neighborhoods of Tehran. The four-star hotel was renovated in 2015, in accord with international standards.
The architecture of the hotel is a fusion of modern and traditional schools.  It's just a few minutes' drive to Tehran's Saei Park, Ab-o-Atash Park and classy shopping centers in Vanak Street.
5. Eskan Hotel, Tehran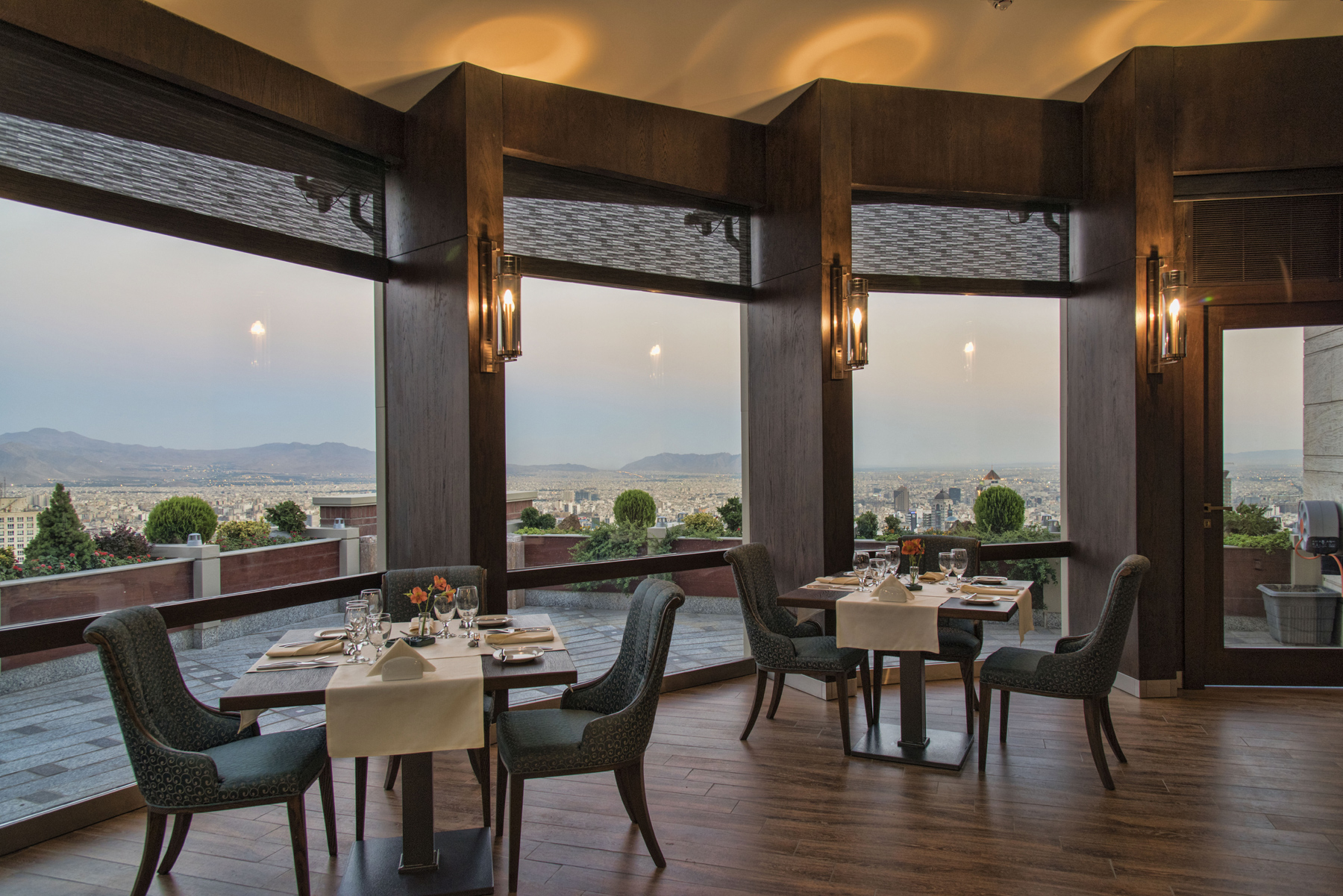 Located in Argentina Square in Central Tehran, the four-star Eskan Hotel provides the easiest access to almost all areas of the city.
Eskan Hotel is constructed on a hill, allowing guests to enjoy spectacular views of the metropolis: single bedrooms with a fantastic vista of northern mountains, double bedrooms offer a view of central and southern areas of the city and family rooms with a view of neighborhoods in east.
Shar Continental Restaurant on 9th floor of Eskan Hotel offers an incredible panoramic view of Tehran.

6. Darvishi Royal Hotel, Mashhad
Darvish luxury five-star hotel, located in the holy city of Mashhad, is one of the most luxurious places to stay in the city.
Located close to the Holy Shrine of Imam Reza, the hotel is a favorite among tourists and pilgrims alike.
Free transfer from the airport to the hotel and facilities such as sauna, Jacuzzi, Turkish bath, gym and a wide range of spa and massage services are among the pleasant services offered by the hotel.
7. Espinas International Hotel, Tehran
The Espinas International Hotel is one of the fully integrated resorts in the heart of commercial and historic part of Tehran.
The Espinas International Hotel offers:
• 224 tastefully decorated guest rooms including luxurious suites.
• Availability of Tea, Coffee and free Mineral water in each room
• Modern room facilities such as Wi-Fi high speed internet and LCD TVs with satellites access
• State of the art air conditioning and ventilation systems
•Glamorous halls for all types of events, gathering and conventions
• Continental Breakfast Buffet and International cuisine presented by any of our three restaurants offering the best service in food and beverage
•Complete and modern "fitness Center"
• Relaxing and friendly lobby area with coffee shop & piano lounge 
• The best and largest private parking facility totally eliminates parking issues for guests and all who use Espinas Hotel services.
8. Moshir al-Mamalek Garden Hotel, Yazd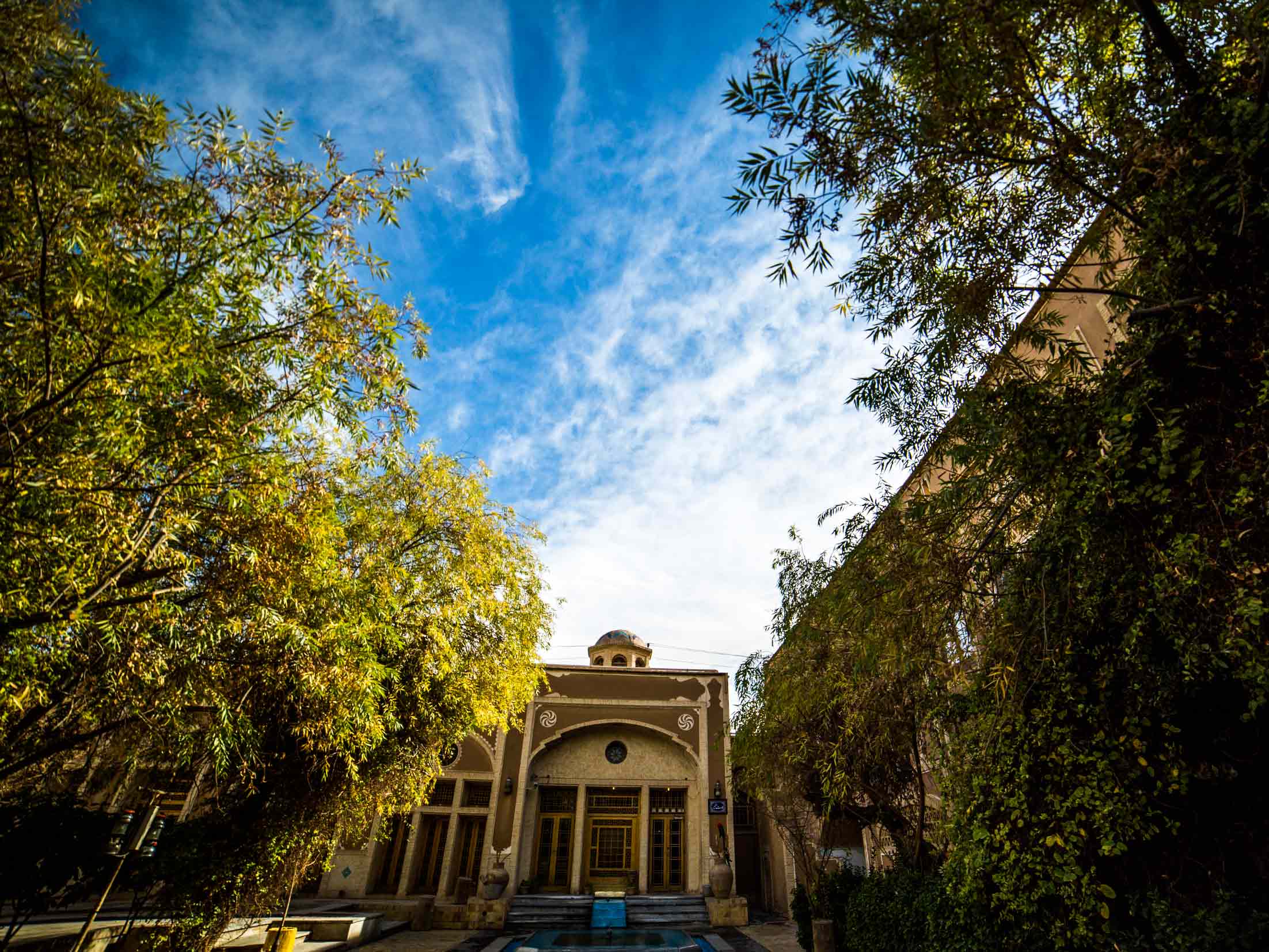 Moshir al-Mamalek Garden is one of Iran's famous Persian gardens built during the Qajar era, covering 1,300 square meters.
A nationally-recognized cultural heritage site, located in the historical city of Yazd which is a world heritage site, the garden was repurposed into a hotel in 2003, making it the first of its kind in the country.
The traditional hotel gives its guests an authentic experience of aristocratic life in the Qajar era, helped by the structure's mesmerizing architecture and the presence of fountains and streams in the yard, surrounded by greenery.  
Related: